Accredited Suppliers
We have five suppliers of Shutters.
Quality
We can offer an Entry Level, Mid range and Top of the Range Plantation shutter.
Materials
We have Timber, PVC and Aluminium Plantation Shutters
Colour Selection
We have a huge range of colours and can also provide custom colours 
Shapes And Sizes
We offer custom shapes and size to suit any special window requirements
Pricing
We offer a price range to suit all budgets where ever possible
Demonstration
Our technicians will give you a  full demonstration on how to use your new window covering, and cleaning process.
Warranty & Guarantes
A1 Plantations provide a 5 year warranty on all shutters and workmanship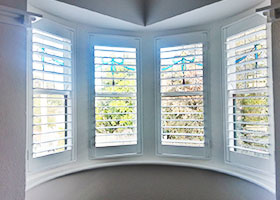 Bay Window Plantation Shutters
Bay Window Shutters allow a large amount of natural light into a room a number of different types of shutter panels can fit into these areas which sets the bay windows apart. They can easily be designed to be the focal point of the space.
Bay Window Shutters enhance the lines of your bay and improve light flow. Direct the light and heat wherever you choose and increase privacy.With lovely angles and a stylish use of space, admittedly, bay windows are a beautiful addition to any family home. The welcoming structure of bay windows is perfect for minimalist homes that want just a bit of warm character. However, plain old bay windows can get boring and, in time, they just might turn your home into a bland case of nothing special.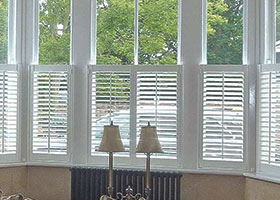 Cafe Style Plantation Shutters
An excellent choice for group floor windows tends to be Cafe style window shutters. Giving your home a sophisticated touch. These shutters are typically half the height of the window and allow for privacy with unobstructed light from the upper half of the opening.
Bringing this functionality into your home, you can allow perfect light into your front rooms, lounges and dining rooms, also giving you the option of semi or total privacy from eye height. Cafe style shutters still have the full functionality of a normal full height plantation shutter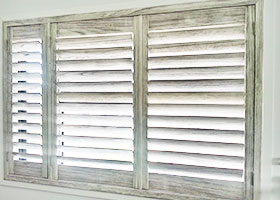 Full Architrave Cover Plantation Shutters
Our range of shutters are specialised to suit every situation and our new Full Architrave Cover are no exception providing a neat way to mount your shutters over your architraves.
Full Architrave Cover Shutters are installed over the architrave and if you have a window sill they can sit on that or hang normally. This type of shutter is a very stylish option giving you more option to control the look and feel of you brand new Plantation Shutters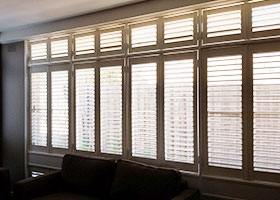 Full Height Plantation Shutters
A popular option to cover the whole window with full height window shutter panels. A practical and elegant window finishing, full height shutters help you keep your room cool when it's hot outside and warm when it's cold, while also providing extra security, privacy and soundproofing
Full height shutters are designed to suit your lifestyle. You can request a divider rail be added to allow independent slat movement  for those on top and below the rails. This flexibility gives you control over the light and privacy of the room. A divider rail is suggested for windows or doors that have a rail in place to cover in the same spot.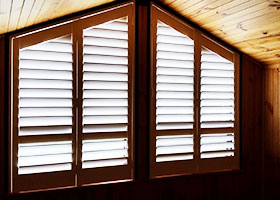 Shaped Window Plantation Shutters
Whatever shape your window may be a solution is available, whether they are Gothic Arches, Hexagons, Circles, Semi-Circles, Triangles, Awkward angles or other features Whatever the size and shape of your window, we will be able to make shaped window shutters to compliment it.
Talk to a consultant today to allow you to add a refined look to any window, no matter the size or shape!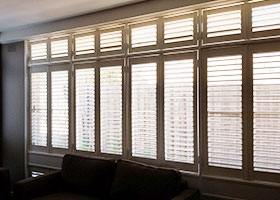 Tier on Tier Plantation Shutters
Tier on Tier window shutters sometimes referred to as double hung shutters, are independently operating shutters designed to give you complete window coverage and be able to open the top window shutter while the bottom remains closed or the opposite. So you can enjoy light and privacy in any combination or mood you choose.
Tracked Window Plantation Shutters
Tracked window shutters are full height panels that are hinged to special tracks. Tracked shutters are ideal for long expanses of glass or for dividing rooms. Tracking allows for neatly folding shutter panels which open and close in a concertina like manner.
Tracked window shutters make a nice addition to any home, allowing you to add a door where there isn't one normally. With their classic and cultured look, they can also be used to hide unsightly screen doors, giving your home the elegant style you've been looking for.
We run a professional tight knit team, and work for pride and customer satisfaction. Our approach is different, we specialise in Plantation Shutters.
There are no pushy sales people, we are product Specialists  and have 5 different suppliers of plantation Shutter provide you with options choices.
We provide entry Level, Mid Range and Top of the Range Plantation Shutters with
Various Timber Shutters Basswood, Paulownia and Teak
PVC  and Aluminium Shutters The choices are endless.
We Are Plantation Shutter Specialists & Much More
Plantation Shutters are not just another window furnishing they are a specialised joinery product, any small error can turn your Plantation Shutter Journey into a bad experience. The Plantation Shutters you choose are going to be with you for a very long time so ensure you are given choices by your chosen supplier. Check Out Our Reviews.
Let us Quote your Plantation Shutters 
We Have 5 Star Google Reviews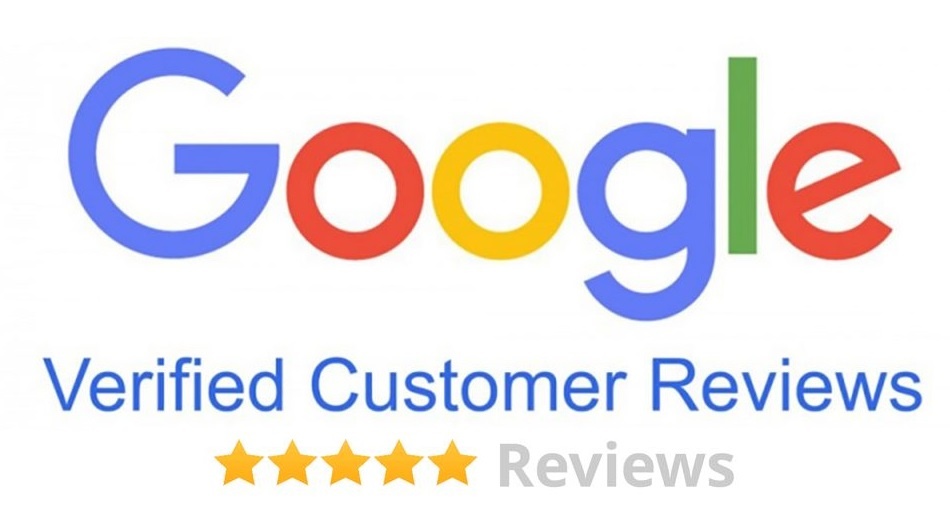 With over 100 customer reviews, we take pride in our work, products and our clients.
5 Years Warranty on All of Our Products
Perfect-Fit Guarantee Outstanding Workmanship
We guarantee that your new shutters or blinds will fit 100% perfectly onto your windows.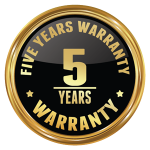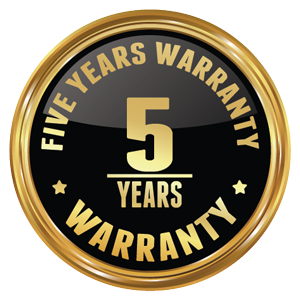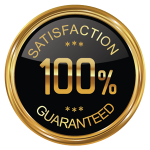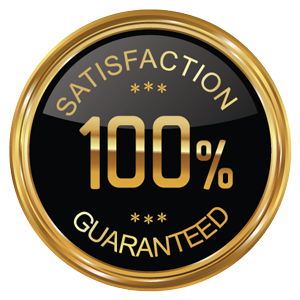 Main Showroom 
Our main showroom is located in Wonga Park and by appointment only, please call Norm  directly  on 0433 771 955 to book a time
Call Us
Office - Showroom (03) 9722 1509
Mobile : 0433 771 955
Our Products
Plantation Shutters
Roller Blinds
Vertical Blinds
Roman Blinds
S-Wave Folded Sheers